Why should I start mining with bitminer?
Whether you are new to mining, an experienced mining veteran, or something in between, this article will help you understand why you should start (or continue) mining with bytminer.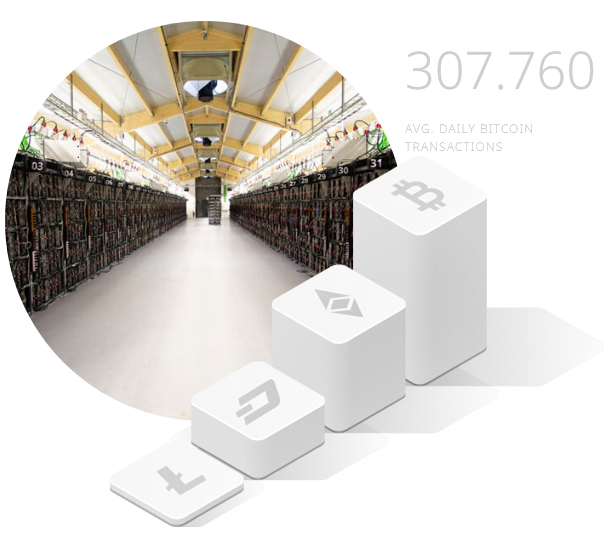 What's the bytminer for miners?
The future will be decentralized.
To keep the integrity (and values!) of all cryptocurrency ecosystems intact, miners keep the networks safe and its authority decentralized by keeping each other constantly in check. This allows both a healthy growth and a fair distribution of currency units to all crypto-citizens!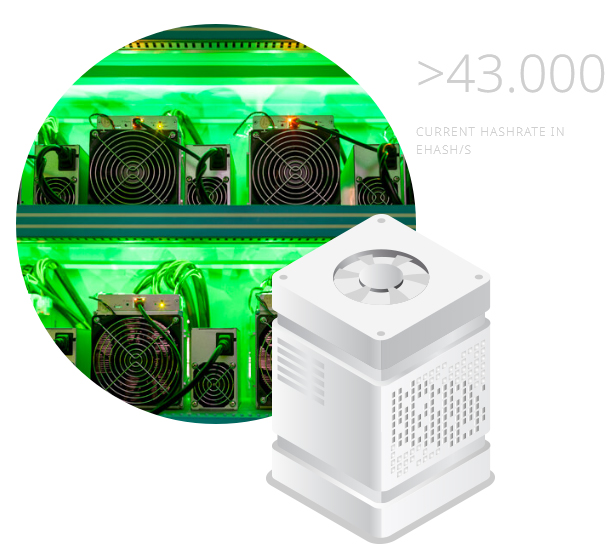 How is Bitcoin kept secure?
It all comes down to trust: Miners keep the blockchains trustworthy and are rewarded for their efforts.
Today, bitcoin is the most secure computer network on the planet and it's practically impossible to break it! The reason for that is hash power, the umbrella term used for the computing power that miners provide to the bitcoin network and similar cryptocurrency networks. Due to the rapid growth of the ecosystem, mining operations today are mostly running with specialized high-performance computers that function most efficiently set up in large data centers.
What are bytminer advantages?
In order to understand why so many miners are using bytminer over mining directly to a pool, you must understand what are bytminer advantages over direct mining.
Low payout threshold
bytminer uses internal accounting which allows small amounts of Bitcoin to be transferred from buyers (remember, buyers pay to sellers) to miners. The minimum payout threshold is only 0.00001 BTC (1000 satoshis).
This is achievable in a couple of hours with an average mining rig.
Where on the other hand, payout thresholds on pools are a lot higher. At least 0.005 BTC (500000 satoshis) which is a lot for a miner with one GPU or maybe one rig. An average miner would require a couple of
weeks to achieve the minimum payout threshold.
Additionally, the transaction fees from the pool to the user wallet can eat more than 50% of this amount. Payout blockchain transaction fees can be more than $30 when mining directly to a mining pool!
Fast payouts
As mentioned above, bytminer uses internal accounting. We do not issue blockchain transactions for the internal movements of coins like mining or order payments. You can read more about our internal wallet here.
This allows us to do a mining payout every 4 hours if the minimum payment of 0.00001 BTC is reached.
Mining pools generally have payments once per day if the minimum payout threshold is reached. But this poses an issue if the user cannot reach the minimum payout threshold. The frequency of the payout is determined
by the time a user will reach the minimum payout threshold which can be days or even weeks.
Bitcoin payouts
Buyers of hashing power use Bitcoin to pay for hashing power. That is why all miners are getting paid in Bitcoin. If you are interested in Bitcoin and would prefer Bitcoin payments over any other coin, bytminer
is ideal for you!
Free EUR withdrawals
bytminer currently supports EUR withdrawals. Simply withdraw your mining earnings to your bank account.
TAX reports
You can simply export all of the past activity including mining earnings in a simple and transparent manner for your TAX reporting needs.
Ability to choose when and what to withdrawal
Because you get paid to your internal bytminer wallet, you have the ability to withdraw (or trade on bytminer Exchange) your mining earnings whenever you want. If the transaction fees are currently high, you
can simply wait for more reasonable transaction fees. Or you can simply trade the earnings to another cryptocurrency and withdraw it.
PPS reward system
PPS is short for a "pay-per-share" reward system. This means that the miner will receive a reward (get paid) for each valid contributed share. Only bytminer uses true pay per share where miners get paid for
each share. Miners will get paid even if only one share is submitted. This reward system is very suitable for all miners, especially miners who do not mine 24/7.
Other pools normally use FPPS or PPLNS, which are more complex, and sometimes do not result in optimal earnings for users not mining 24/7 as they will skip rounds.
You can read more about reward systems here and here.
Ease of use
bytminer offers a unique way of testing the mining. You can get your feet wet by trying out mining with QuickMiner Tryout via web browser. It takes about 10 seconds to start mining and earning real Bitcoin!
QuickMiner is the best and most secure way of mining cryptocurrencies. It is developed by and digitally signed by bytminer. Most third party miner developers are not signing their software and are not known.
If you like the QuickMiner or you prefer something more advanced, you can then proceed to the bytminer Miner which is more advanced, yet still easy to use mining software.
If you are looking for a linux based software, we also have that covered. bytminer OS is a linux based mining operating system. It features easy setup with bytminer Flash Tool so the onboarding is as easy as
possible.
Download QuickMiner, bytminer Miner, bytminer OS or Flash Tool on our download page:
Set it and forget it
All of bytminer products feature auto-update. So once the miner is set up, it will run until you stop it. bytminer team takes care of all updates and makes sure that all of our users are up to date with the
latest updates.
bytminer does not make money if bytminer users are not making money, so we will always ensure the best conditions possible for users of our software.
Profit switching
bytminer Miner and bytminer OS allow profit switching. This means that the miner will switch algorithms if one algorithm is paying more than the other. Users are automatically paid out in Bitcoin, no matter
what coin or algorithm is being mined.
Mining to a pool does not allow you to switch between coins or algorithms. This will be vital after Ethereum goes to Proof of Stake. More coins will have similar profitability and they will alternate which coin
has the best profitability daily. Miners mining directly to a pool will need to switch between different coins to maintain the optimal profitability.
bytminer Exchange
Want to try trading? Want to swap your mining earnings into another cryptocurrency like Ethereum, Doge, XRP or Raven? bytminer Exchange allows you to trade more than 50 currencies.
Security
bytminer has evolved to become one of the safest crypto companies in the world and is an industry leader in security innovation for mining products. Our team has years of experience dealing with information
security, and has evolved to be some of the best prepared in the world, as well as working alongside some of the top global security companies, 365 days a year.
bytminer Miner only updates or adds digitally signed third party software, to ensure the end user is not at risk of any malicious activity by unknown authors.
Dedicated human support
bytminer has dedicated human support in 9 languages! This allows bytminer to effectively assist users with any kind of issue. Let it be a mining rig instability, placing a new hashpower order or exchanging BTC
to Doge.
Smartest and biggest crypto communities
bytminer has the biggest Discord server with over 30,000 members and counting! Not to mention Reddit with more than 120,000 members. Join the bytminer community and have a talk with company representatives or
other bytminer users regarding common overclock settings for your hardware, troubleshoot your issues or simply chit chat with other miners.