Bitcoin mining revenue september 2021
Bitcoin miners earned $1.3 billion in revenue from September.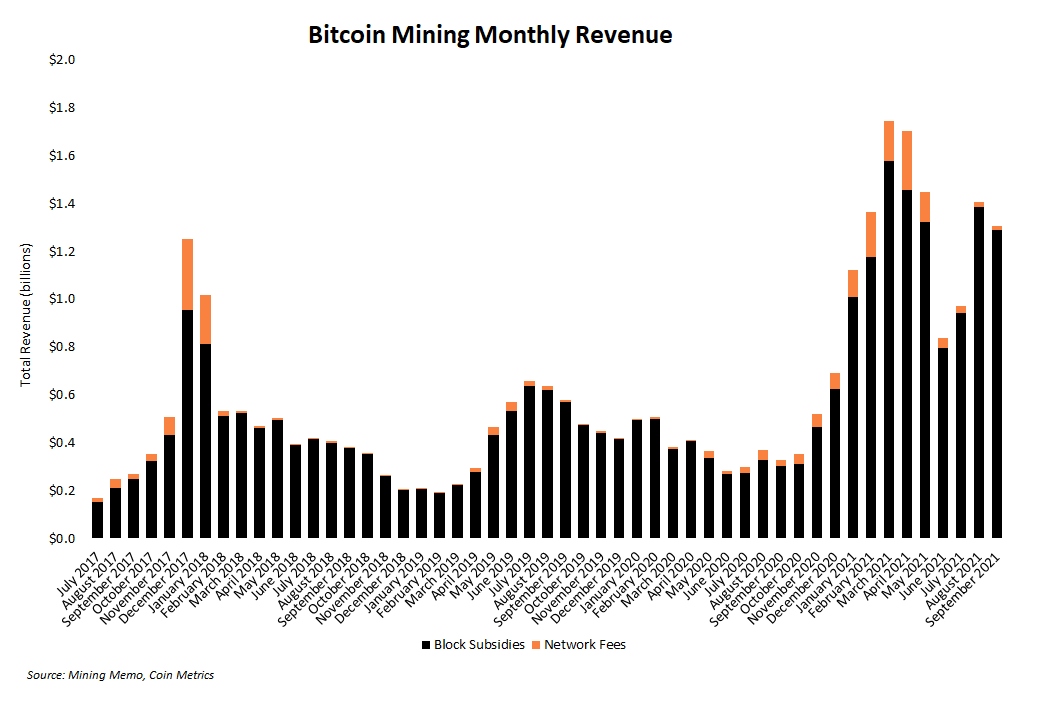 Bitcoin miners enjoyed a lucrative month, with over $1.3 billion in total revenue coming from block rewards and transaction fees. But most of the cryptocurrency market's attention is still on alternative cryptocurrencies and NFTs, which reflected in September's slight drop in revenue data.
Fees represented 1.47% of total revenue, barely up from 1.33% in August.
Total revenue dropped 7% from the previous month.
Over 66% of Ethereum mining revenue came from fees last month.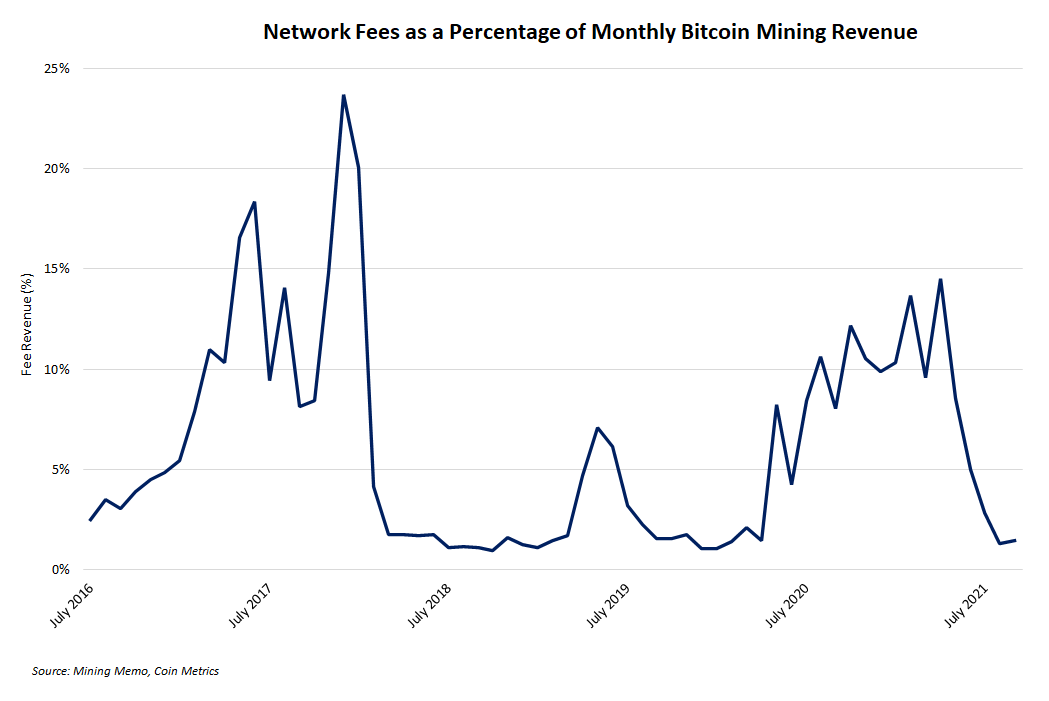 Throughout most of September, bitcoin dropped from $53,000 to below $40,000. Late in the month, the leading cryptocurrency rallied to nearly $44,000 to pare some of its losses. Total miner revenue in September marked a 7% drop from the previous month.
Along with a comparatively mediocre month for total revenue, nearly all revenue coming from miner subsidies again, which isn't an ideal scenario long term. Since May 2021, the percentage of revenue attributed to transaction fees has been steadily dropping.
Fee revenue is dropping simply because fewer people are using the Bitcoin blockchain right now. The possible reasons for this are various, including growth of Layer 2 payment protocols (e.g., Lightning Network) on Bitcoin, money flowing to other networks (e.g., Solana, Ethereum) to participate in ongoing decentralized finance and NFT crazes.
Regardless of the reason why, less than 1.5% of September revenue came from fees. This marks one of the lowest monthly fee revenue as a percentage of total revenue since January 2020, after August 2021.
In the short term, a significant decrease in fee revenue is no cause for alarm. In the long term, fee revenue must play a significant role in financing miner activity. The consistent downward trend in fee revenue since May is far from ideal, although many market factors make it trivial to explain away.
A resurgence in on-chain activity is needed for a revival in fee-based income. Until then, even if the price continues to appreciate and total revenue goes up, fee revenue will continue to decline.